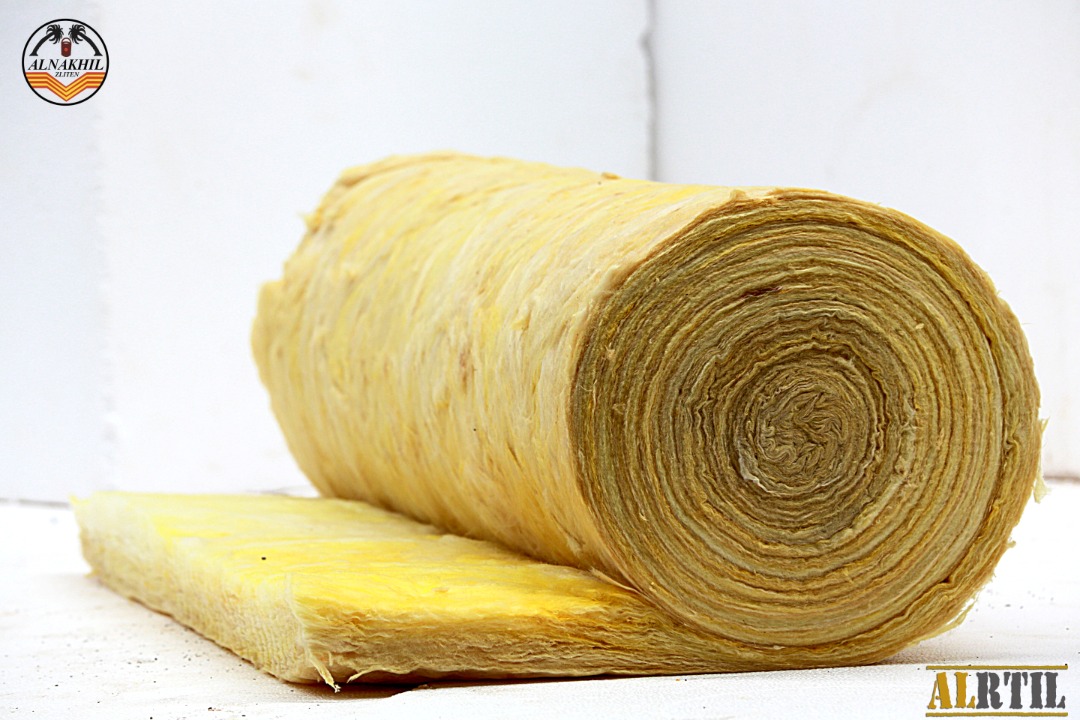 Rock wool: 
Rock wool: 
What is rockwool or mineral wool ?
Rockwool, also known as mineral wool or stone wool is a type of insulation made from actual
stone. Because it is an excellent insulator, it has a very high melting point, as rockwool is used
in a wide variety of products and applications.
About rock wool :                                                                                                                                      
About rock wool :                                             
The rock wool fibers are produced from natural volcanic rocks, which are melted in special
furnaces at a temperature of more than 1500 ° C, after which the fine fibers are woven which
are flexible and high temperature resistant. The fibers are collected and processed on production
lines to form different shapes of rockwool, mainly on panels, felt, quilted bedding, loose fibers
and pipe covers and each is produced in different thicknesses and densities.
Rockwool is a highly efficient insulation material used in most known applications requiring
thermal, acoustic or insulation, thanks to its very low thermal conductivity and very high
melting temperature.
The importance of using rockwool :                                                                                                    
The importance of using rockwool :           
Rock wool is a high performance material in thermal insulation. Thermal insulation works to
save energy (energy conservation), which is one of the concerns of modern civilization, with a
positive role in preserving the environment and the national economy. Scientific research and
studies have proven that the use of thermal insulation in buildings significantly reduces the heat
transferred through walls and ceilings.
Hence, it has a major contribution in providing electrical / energy required for cooling / heating
the place. Based on the above, rules and regulations have been adopted, making thermal
insulation in private or public buildings mandatory. The thermal resistance of the walls and
ceiling was determined to suit the geographical area of most countries. Professional studies
have proven that the cost of thermal insulation of the building will not exceed about 3.5% of its
budget. This amount will be repaid within 4-5 years as a result of saving in the electricity bill.
Very good heat insulator, as it is characterized by a low thermal conductivity coefficient
of 0.03 watts / meter. Kelvin.
 Acoustic insulation as it absorbs a lot of sound energy due to the large number of spaces
between the fibers.
 Fire-resistant
Acoustic Insulation:                                                                                                                                   
Acoustic Insulation:                                         
The open cell structure of rockwool makes it an ideal product suitable for absorbing sound or
using it as a sound insulation, and the sound insulation can be achieved by fixing the rock wool
in the wall sections.
The most important feature of rock wool is its exceptional fire resistance. Rockwool is neither
combustible nor flammable. Hence international identification is made as fire resistant
materials.
Rock wool restricts fire spread from one area to another. It also serves to protect the load-
bearing elements in steel structures, thus preventing the building from collapsing under firing
conditions.
Rockwool materials are widely used in shipbuilding and offshore oil drilling platforms to
protect both character and equipment. Toxic gases will be emitted during or after the rockwool
installation or in the event of a fire.
PHONE
++(218)912145019
++(218)922145019
Email Address
info@anakhil.com
Contact times with us ..
Days : Saturday – Thursday
Time : 7:00 AM – 7:00 PM